Description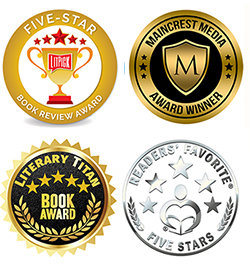 The third and final book in the Sumatran Trilogy! OUT NOW!
Heidi the turtle is excited to be at the Sumatran Games for the first time. But as she watches each event with her larger-than-life friend, José the elephant, she starts feeling sad: she is too small and too slow to ever take part, and even José struggles to cheer her up. Will the pair find a way to steal the show?
The Problem with Poppy is the third and final book in British author Emma Sandford's Sumatran Trilogy. Once again, Sandford has teamed up with Ukrainian artist Olena Osadcha.
"…a great story to teach young readers about teamwork and believing in oneself, accepting what one can do, and being proud of one's own abilities.." – Readers' Favorite ★★★★★
"Hooray for Heidi! is a gorgeous tale of teamwork and celebrating talent of all kinds, showing how every individual has something to offer."" – Linda Hill, award-winning book blogger ★★★★★
"Overall, it is a superb book that can be enjoyed by young readers and adults alike!" – Litpick ★★★★★