Today was a very exciting occasion for me as I got to do a half-term author event at Kingsley & Co, having recently become a patron of theirs. If you haven't heard of them, Kingsley & Co is a truly magical book and coffee shop in The Strand, Bootle, and is part of the children's charity Ykids.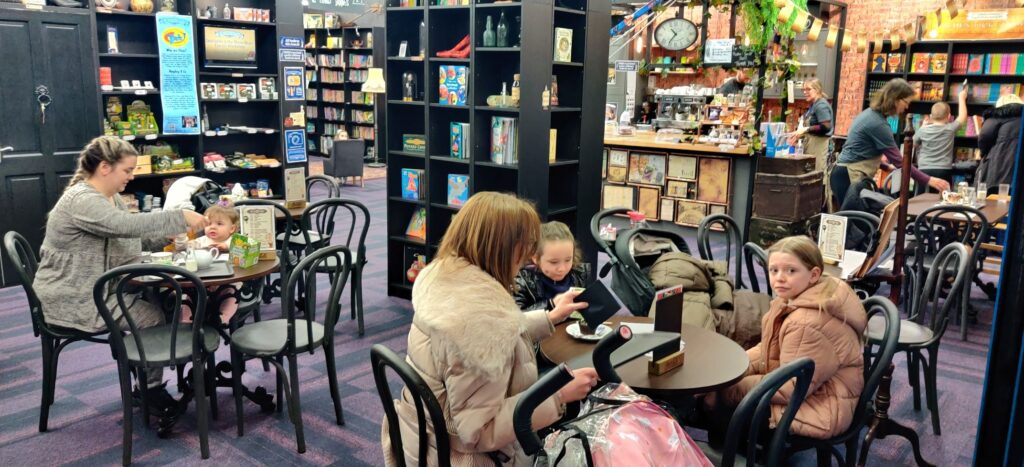 As part of their half-term timetable, Kingsley & Co invited me to come and do story and craft workshops with local families. The day got off to a great start with the mobile zoo that was set up outside the shop – loads of families came to look at the real-life animals such as an owl, snakes, a hedgehog and a bearded dragon. The kids got to stroke the owl, and I surprised myself by agreeing to let the zookeeper put a giant yellow snake around my neck, as it closely resembled the snake on the cover of my first book The Problem with Poppy!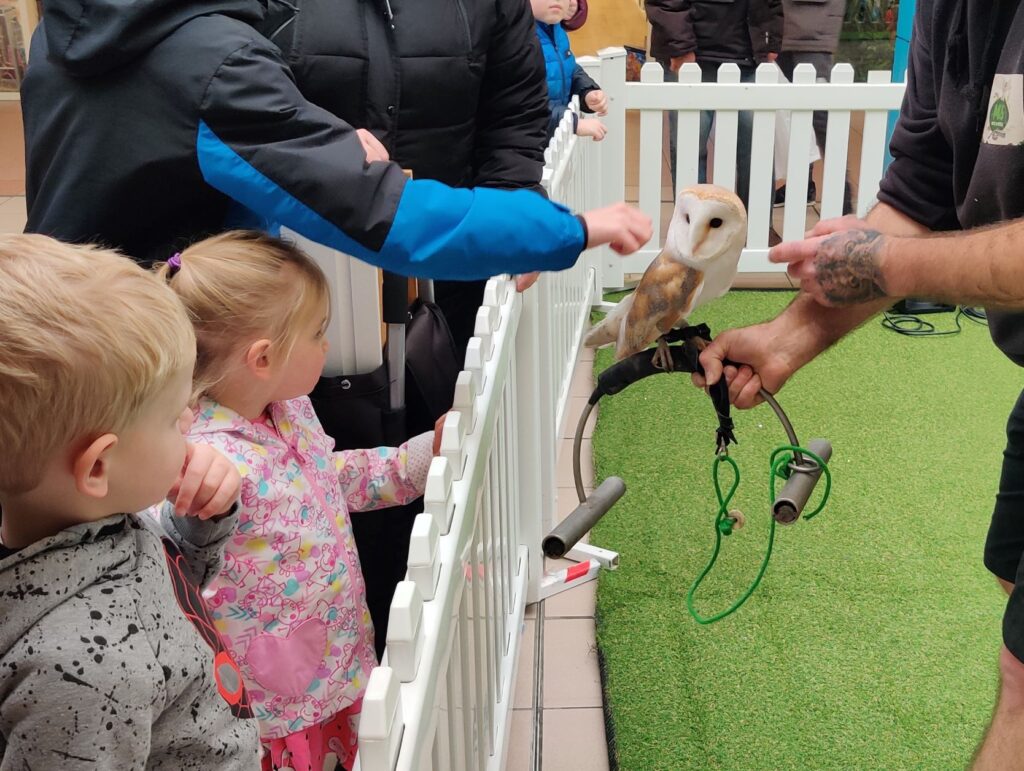 I then did my first workshop of the day, reading The Problem with Poppy to a packed room. Everyone listened attentively and there was some great interaction from the children. They then all created models of Poppy the porcupine using their handprints – as you can see, the results were fantastic!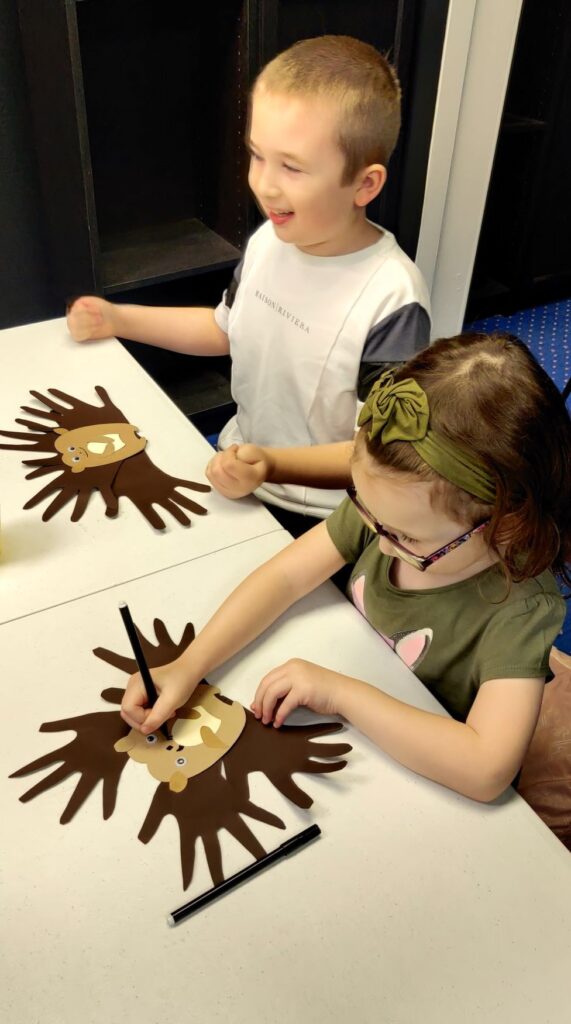 After the craft session I did some book signing, and then it was on to the next story and craft session – this time reading the second book in the Sumatran Trilogy, What's Troubling Tawny? This also went down well and once again the children had so much fun creating a character from the book – Tawny the rhino – using paper plates.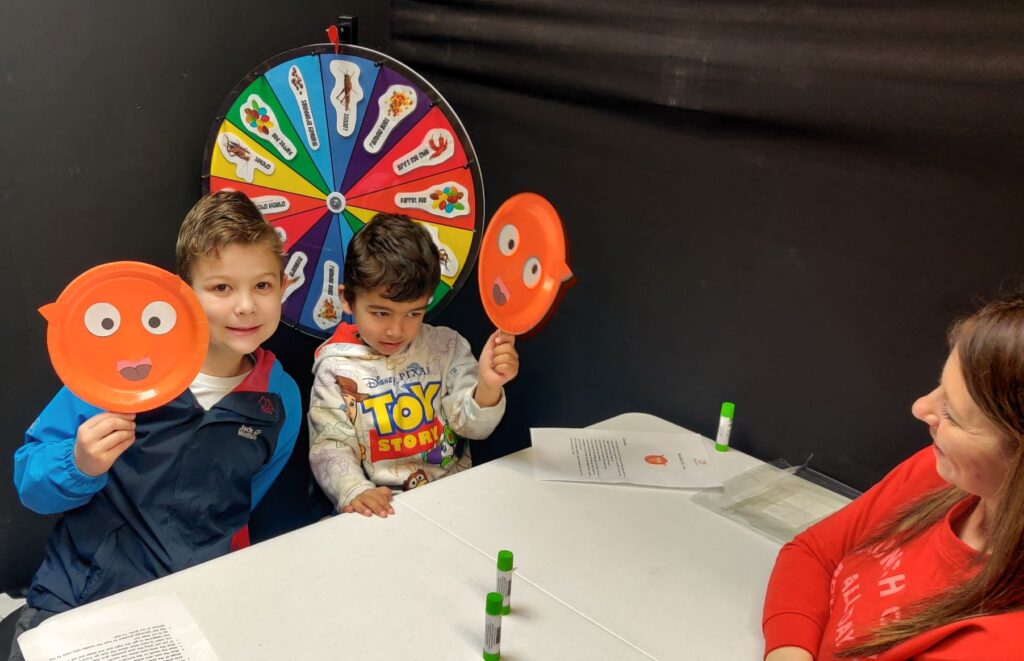 As well as the story and craft fun, there were rainforest-themed refreshments provided by the wonderfully helpful staff at Kingsley & Co, and it was so inspiring to spend time in a shop that was so full of customers, especially during these difficult times. The whole event was absolutely buzzing, and I was proud to be a part of it!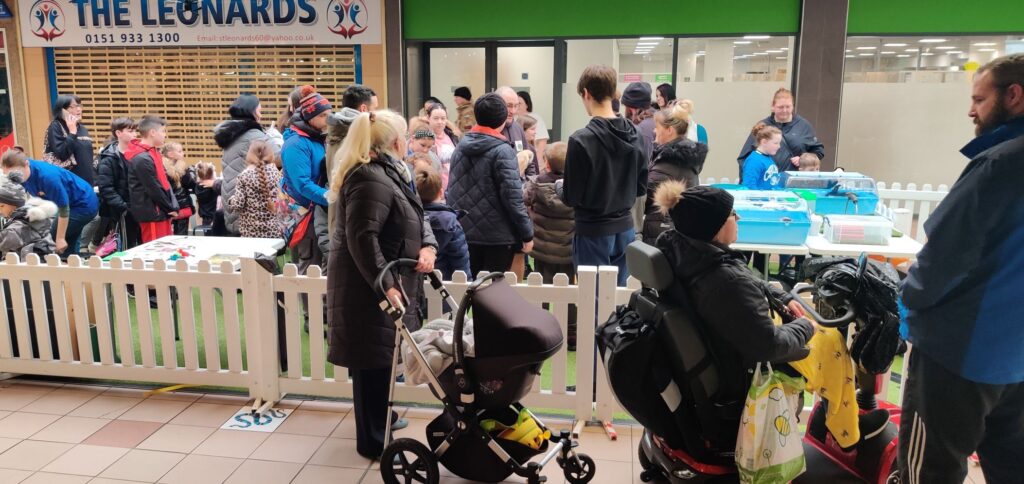 I will be back again on Saturday for another day of reading and crafting fun – please come along if you are able. You can book your tickets online here.
*Images used with permission.