It was with great pride that I attended the wonderful (and magical!) children's bookshop, Kingsley & Co, in Bootle, Liverpool, today, for the official launch of my latest book, Hooray for Heidi!
Both the morning and afternoon sessions were sold out, and there was a lovely mix of familiar faces and new families in attendance. First of all, I have to give a shout-out to my 'superfans' Maddie and her mum, Tanya, who came along to my previous events in February for the other two books in the Sumatran Trilogy, The Problem with Poppy and What's Troubling Tawny?

Here's Maddie with her mum Tanya and her cousin Ruby.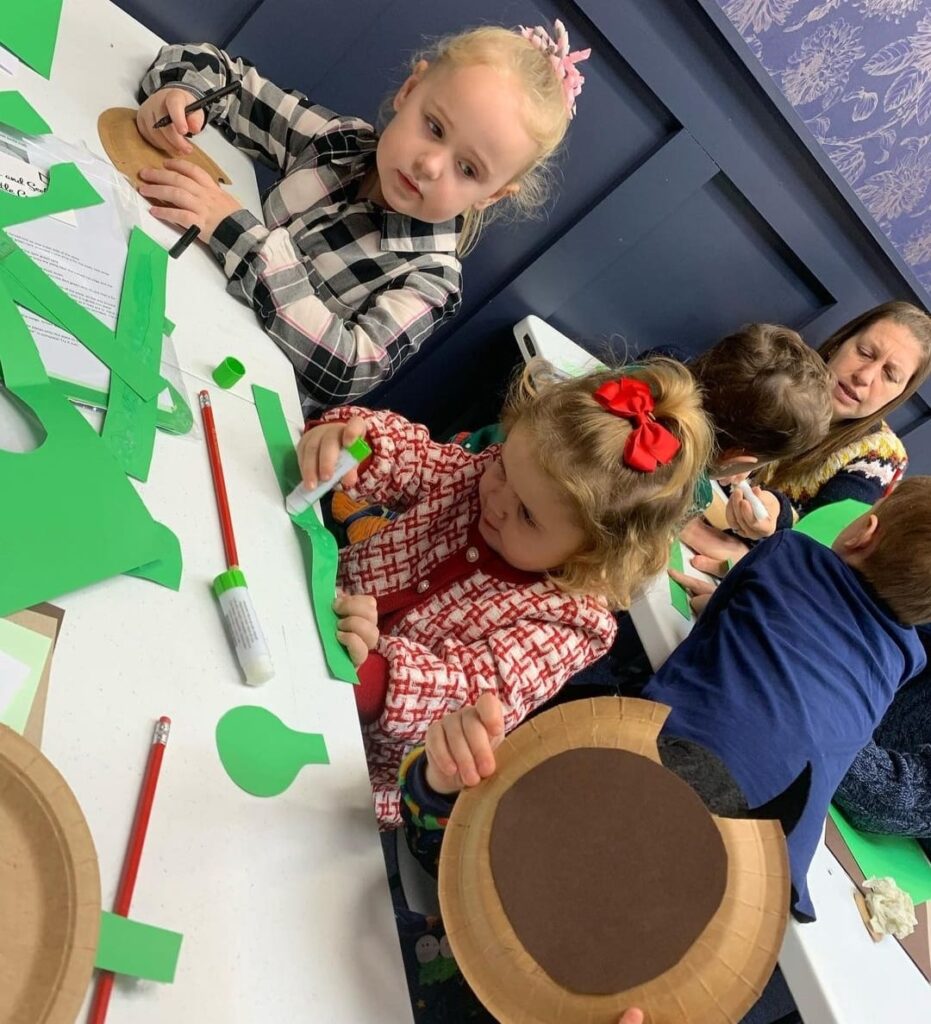 Before the morning session, I took this photo of the classroom at Kingsley & Co. When I visited in February, it was still a work in progress, so to be back today and to see it in all its glory was amazing. I particularly loved the storytime chair by the fire, and the incredible TV screen above the fireplace, which is perfect for showcasing Olena's lovely illustrations!
I thoroughly enjoyed reading Hooray for Heidi! to the well-behaved groups. The children listened attentively and there was great crowd participation during the action scenes where they shouted out the words on the screen along with me.
After each reading, the families moved to the tables in the room for the craft session. In the morning, we made a 'Heidi and Seek' turtle craft, and in the afternoon we did José the elephant paper plate masks.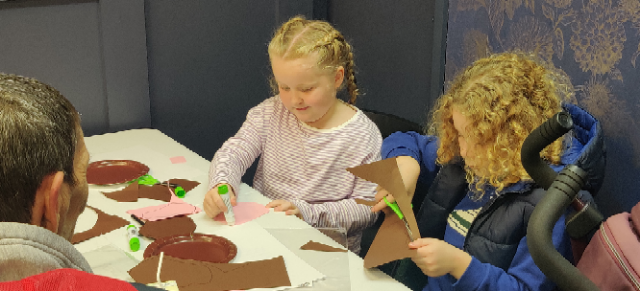 The children had a lot of fun and the end results were brilliant, as you can see from the photos below!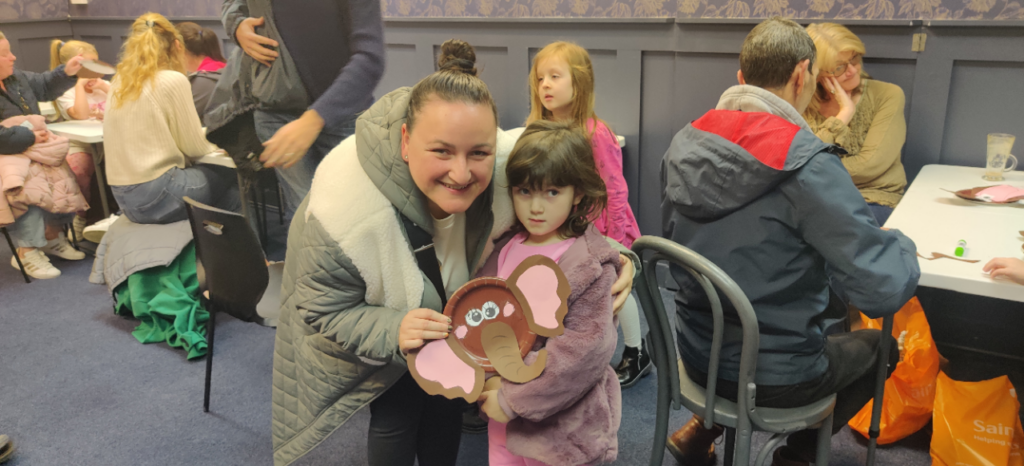 After all the excitement of the book readings and the craft-making, I popped next door into the main shop, I enjoyed a much-needed hot chocolate and piece of cake before signing some books!
Thank you to all of the families that attended, and a special thanks to Claire, Liz, Jake and everyone else at Kingsley & Co for all their help and support. I look forward to coming back again in the near future, hopefully with another new book!