I was thrilled to officially launch my debut picture book, The Problem with Poppy, on Tuesday 1st June with the support of local children's mental health charity Visyon and Franklyn Financial Management. The 1-hour Zoom session was attended by lots of eager children and parents, and I was touched that my illustrator Olena Osadcha joined me live from Ukraine, which was a lovely surprise, and also Andy and Helen from my sponsors The Happy Learning Company were there too.
I enjoyed reading the story to everyone and was very pleased by the positive comments that came through on the webinar chat. It was lovely to hear from the children about who their favourite characters are and the wide range of emotions that the story made them feel. My main hope when I wrote this book was that kids would connect with it in some way, so these comments mean the world to me.
After reading the story, I was lucky enough to have Izzy and Laura from Visyon on hand to conduct a craft session based around the book. Izzy showed us how to make a picture of Rory, Poppy or a design of our choice, using the outline of the character or shape, and then colouring in parchment paper in random shapes and bright colours to create a sun-catcher effect.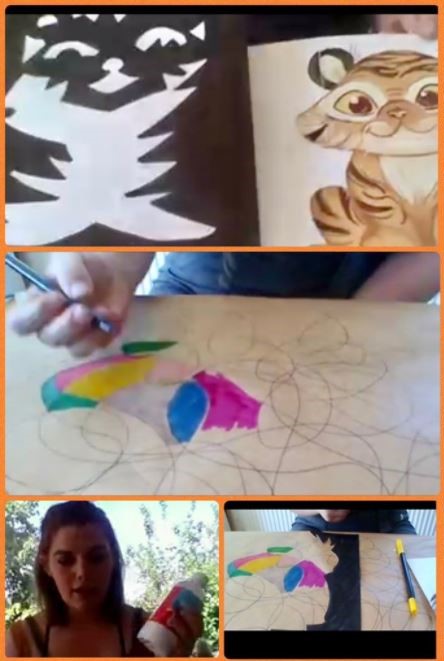 Izzy's example was really effective, and as soon as I get some time I will make one of my own. it was great to see the following artwork done by a participant which they shared on social media!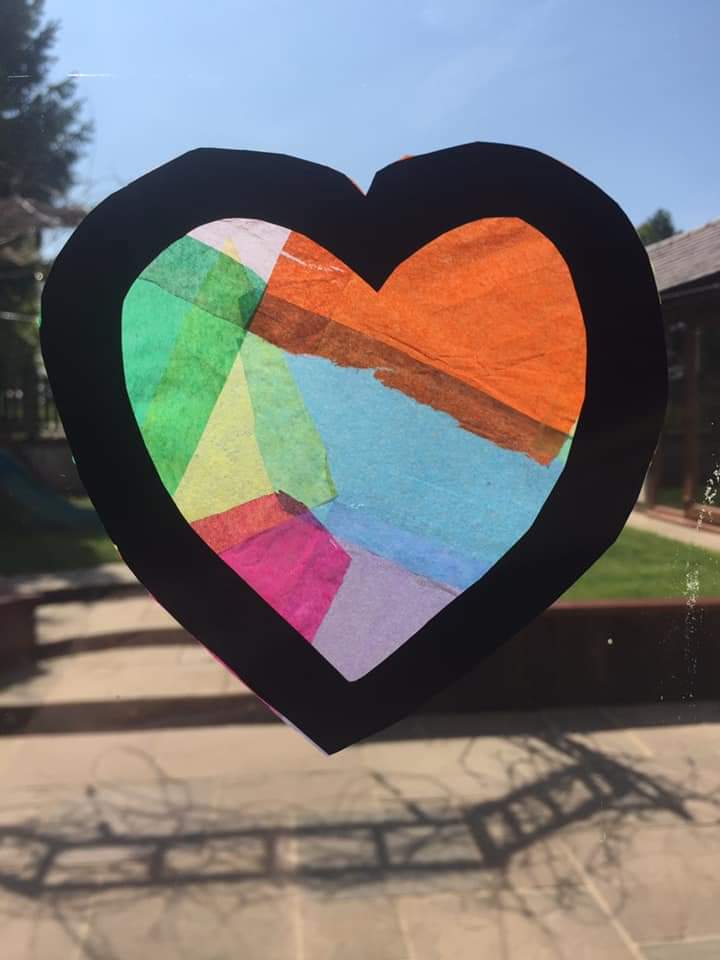 And here are my artistic creations using the character sketches of Poppy and Rory as stencils and then Quality Street wrappers to give the stained-glass effect. I decided to use just orange and yellow wrappers for Rory along with some little pieces of paper coloured in black for his stripes.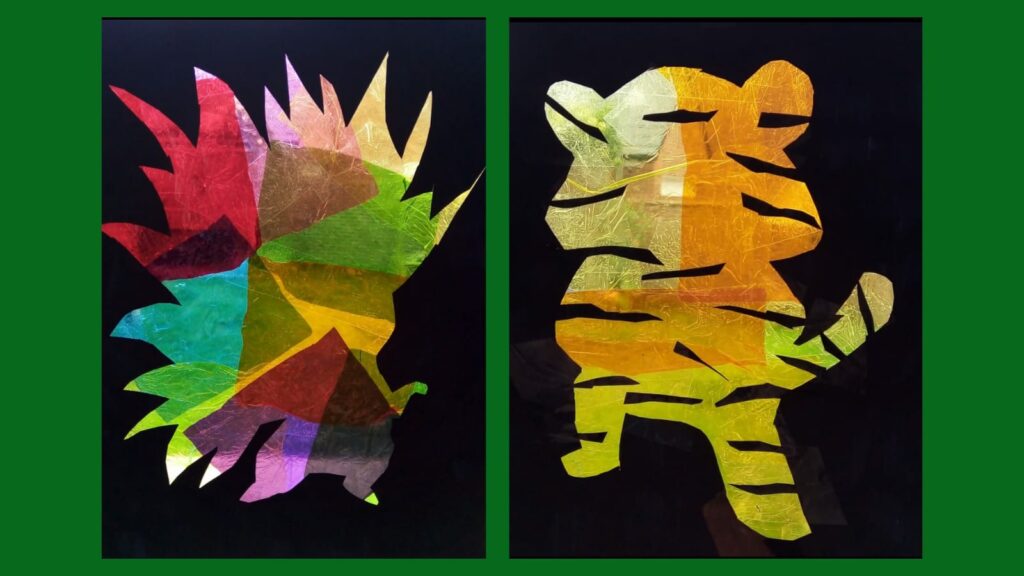 Thanks to everyone who came along and made the event so fun and worthwhile. I hope you enjoyed it as much as I did! I look forward to doing more events with Visyon and Franklyn in the future, both with this book and the other two in the Sumatran Trilogy!