My publisher Full Media and I share a belief in giving as much as possible to the most vulnerable and needy children. As well as doing a book launch/craft session on Zoom with local children's mental health charity Visyon, we have given them free copies of The Problem with Poppy, and we also gave free copies to other charities in Cheshire such as Friends for Leisure, Space4Autism and Ruby's Fund. Further afield, we sent two full boxes of The Problem with Poppy and another Full Media title, Sarah's Shadow, to national charity Read for Good, who do an amazing job getting books into hospitals and hospices around the UK. Now we've gone a step further again, this time sending a box of The Problem with Poppy and Sarah's Shadow to Book Aid International.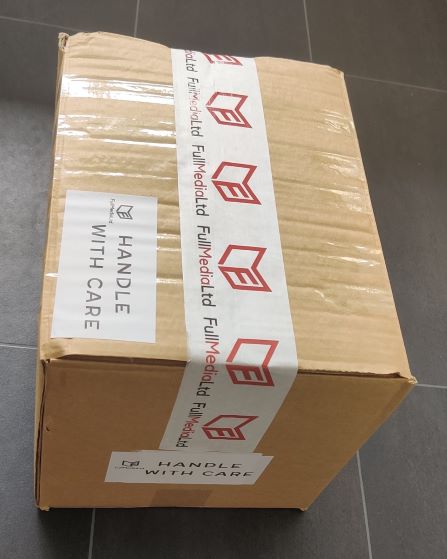 Book Aid International's mission is to supply books, resources and training to support an environment in which reading for pleasure, study and lifelong learning can flourish. The charity's vision is a world where everyone has access to books that will enrich, improve and change their lives. They are committed to upholding the following values:
Equality of opportunity. Everyone should have the opportunity to read, whatever their circumstances. We support people from all walks of life in their efforts to access the books they need to achieve their goals.
Quality. No-one should have to make do with old, out-of-date books which do not meet their needs. The quality of the books we send is the hallmark of our work.
Investment in the future. Capacity building creates long-term-impact. We help increase the ability of local libraries to support their communities by training librarians and teacher librarians in working with children and other key skills.
Collaboration. Working in partnership ensures that our work is effective, responsive and meets communities' real needs. We work closely with national library services, NGOs, community library networks, local governments and individual institutions.
I am proud to support this wonderful charity and it warms my heart to think that my book will be read by children around the world who wouldn't have access to it otherwise. I hope that they enjoy it and I would like to thank Book Aid International for letting me take part in the invaluable work that they do. I look forward to sending them copies of the next book, What's Troubling Tawny?, when it's published.
Photo credit: Top image: Book Aid International. Second image: Full Media Ltd.