As a children's author and a parent myself, I am always looking for ways to support children and young people through donations or fundraising. Since The Problem with Poppy was launched on 1st June, I have given free copies of the book to local charities Visyon and Space4Autism so that they can use the book to help children deal with their own emotional difficulties.
When fellow author Jude Lennon made me aware of her latest charitable project Builder Book, I wanted to get involved. Jude and her team work closely with Liverpool businesses and community centres. They identify families with young children, in Early Years and Key Stage 1 from disadvantaged backgrounds, children who are falling behind and families who struggle to make ends meet. The families will receive a beautifully crafted Builder Book Tool Box which contains various items including children's books by local authors.
As someone who has close ties to Liverpool, I felt compelled to offer my help and support to this worthy cause. I'm pleased to say that I donated 20 copies of The Problem with Poppy to Builder Book, and I hope that it brings a smile to some young faces and that they realise that there are always people willing to help them. My publisher kindly matched my donation by sending 20 copies of one of their other books, Sarah's Shadow.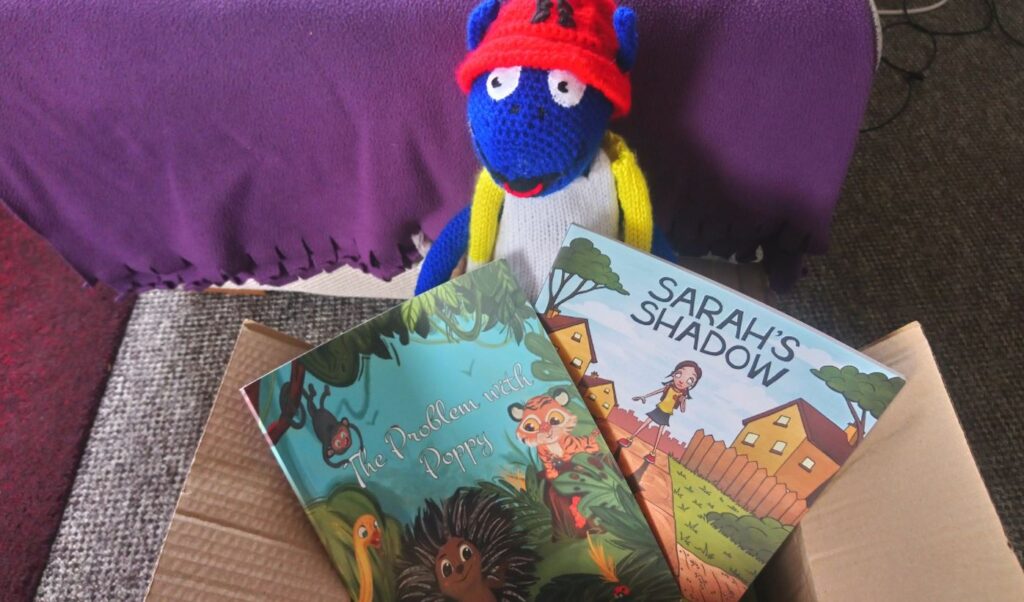 Jude recieved the books today and tweeted: "Huge thanks and shout out to @ESandfordAuthor and @FullMediaLtd for their wonderful donation of books to our @BuilderBookUk project. We are delighted."