I'm thrilled to share the news that my new book, What's Troubling Tawny?, has just been published by Full Media. You can buy it now from my website here with FREE DELIVERY!
Set in the same Sumatran rainforest as my award-winning debut The Problem with Poppy, What's Troubling Tawny? tells the tale of a shy young rhino called Tawny who forms a friendship with a confident hornbill called Tallulah. With the bird's help, Tawny starts to feel better about herself, but will Tawny be able to pluck up the courage to speak to Rusty, the male rhino that she spots playing in a nearby swamp?
As with The Problem with Poppy, my publisher Full Media has once again partnered with the amazing charity Rainforest Trust UK, and will be donating £1 per book sale to help save the rainforests and all the wonderful animals that live there.
Here's the book's blurb:
Tawny longs to make friends with another rhino, but her shyness holds her back. When she meets a hornbill called Tallulah, she is surprised to learn that she has a lot in common with the beautiful bird. Will Tawny find a way to overcome her shyness, and can Tallulah help her find a companion?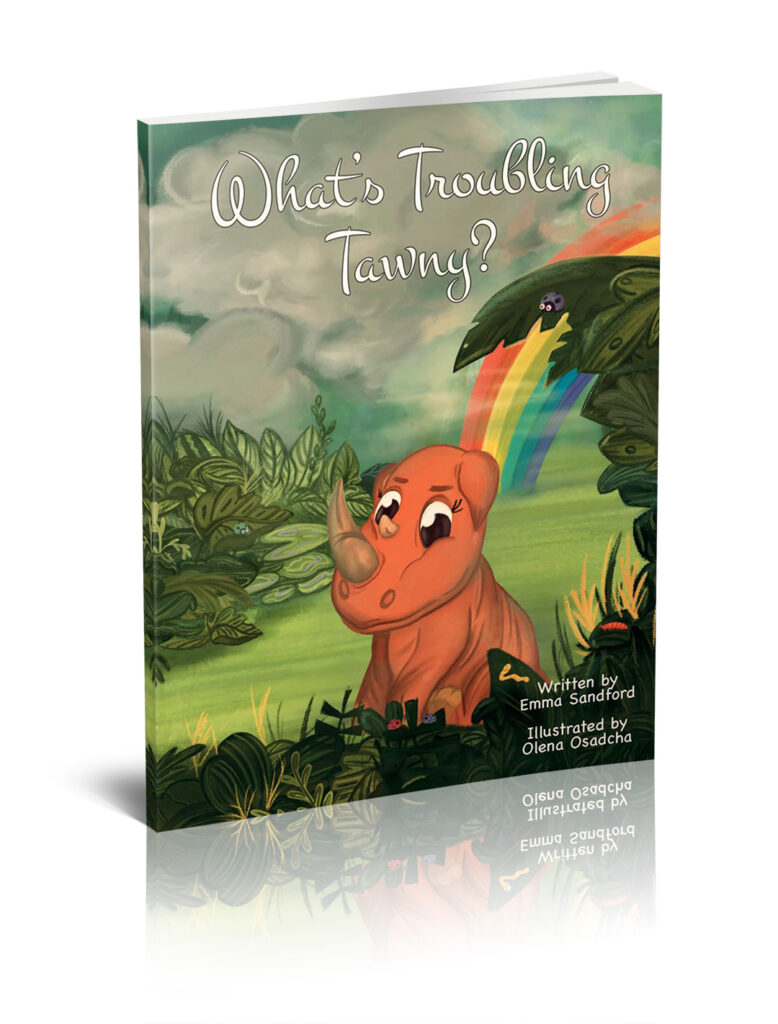 The book has received some rave reviews already:
"This is a wonderful book about body positivity and sharing…" ⭐⭐⭐⭐⭐ – Readers' Favorite
"What's Troubling Tawny is the most gorgeous story of friendship, self-confidence and fun." ⭐⭐⭐⭐⭐ – Linda Hill, Lindasbookbag.com
"A beautiful, uplifting story that helps teach children to feel positive about themselves, both inside and out. Told through a tale of friendship between wonderful wildlife characters, What's Troubling Tawny? is a reminder of all that is really important in our world and what we most need to cherish." ⭐⭐⭐⭐⭐ – Claire Culliford, author of The Little Helpers series
Please help us save the rainforests by buying your copy today. If requested at checkout, I will sign it too. 🙂